The Flexibell
The Flexibell is the latest innovation in Home Fitness, replacing multiple sets of weights. 1 Flexibell is equivalent to 15 different dumbbells. The product has easy-to-use selection dials for adjusting weights. The weights adjust from 2.5 to 24 Kgs / 40Kgs in 1-1.5 Kg increments. Please note that the weight levels on the dial are approximates. & the weight can have a variance of +-5% from indicative weights.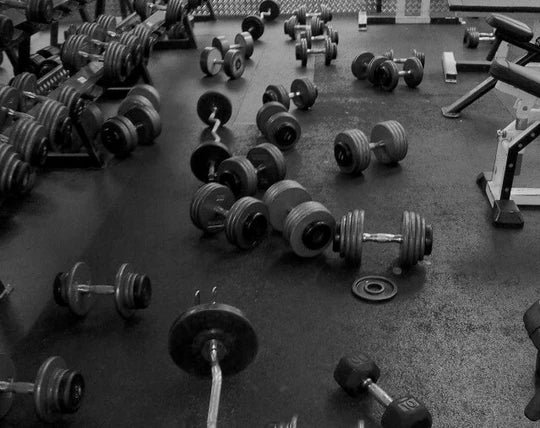 Tired of this clutter?
Your gym doesn't deserve to look like this. Unfortunately, traditional dumbbells have fixed weights, meaning you end up requiring over 15 pairs of dumbbells to have a proper workout and that leads to a huge mess and takes up all the space in your nest.
Say Hello to The FlexiBell
The FlexiBell is designed from the ground up to be the only weights you'll ever need in your home gym. This is bound to become the centerpiece of your home gym and - your new best friend.
Replaces 15 pairs of Dumbbells
The FlexiBell comes with a smart, easy-to-use rotatable dial that allows you to switch weights from 2.5Kg to 24Kg with the simple flick of a finger. This modular design allows us to pack 15 different weights into - One FlexiBell.
Smart, Compact Design
Designed in Berlin, by some of the best product designers in the business - The Flexibell has been conceived as the perfect piece of at-home equipment to take centerstage in your nest.
Trusted by the Stars
Seen here is Arjun Kapoor working out with The Flexibells. When it comes to workouts, Flexnest is the #1 Choice for the superstars.
1 FlexiBell = 15 Different Dumbbells
The FlexiBell has 15 different weight selection modes that allows you to work out with essentially 15 different dumbbells packed into 1 smart, compact Flexibell.