Flexnest x SARVA Yoga Kit
Flexnest & SARVA have combined their knowledge and passion and come up with the ultimate kit for every yogi:
1 x Extra Thick TPE Yoga Mat (8mm)

2 x Extra Large Yoga Blocks (4"x 6"x 9")

1 x Yoga Strap (

96"x 1.5")
Whether you're new to yoga or looking to deepen your practice, this the perfect kit for you. 
8mm TPE Yoga Mat
Yes, you read that right. We went the extra mile with 8mm thickness instead of the generic 4 or 6mm offered by other brands; to provide the optimum cushioning for your practice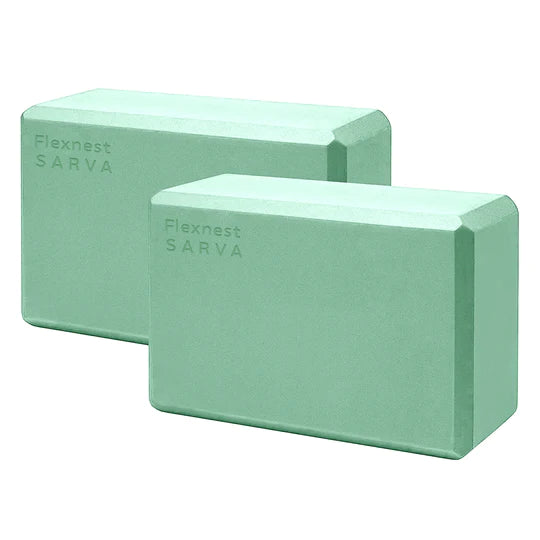 4"x6"x9" Yoga Blocks
The 4"x6"x9" yoga blocks are made from 100% EVA Foam - making them recyclable and 100% non-toxic
The round cutting technology bevel the edges, making the yoga blocks soft to touch and easy to grip
Yoga Strap
The yoga strap is a simple, non-elastic band that provides extra stability and flexibility to your routine
Amazing Yoga Kit
Such a great yoga kit! Very comfortable mat and blocks with good grip. Good for yoga enthusiasts and also for strength workouts
Amazing product
Bought this from the Flexnest website.Love the material and the texture! One of the best yoga kits I've ever used.
Amazing Quality! The Perfect upgrade for my home workouts!