The Hip Resistance Bands
Improve strength with our Hip Resistance Bands. The set features three different woven, closed-loop bands with light (15-25 lbs), medium (25-40 lbs) and heavy (40-60 lbs) resistance varieties making them suitable for all types of training. 
No more worrying about the "Roll up" problem! Different from the latex & rubber resistance bands - our bands are seamed with high quality cotton polyester stretch fabric and have a double layer skin-friendly & durable anti slip grip.
The best in the market . I have used several resistance bands before but none of them is upto the mark of flexnest.
The Best Hip Resistance Band. Very comfortable and extremely motivating to use!
Really loved the resistance bands! They look so cute and make working out much more fun!
The bands are amazing. I really like the mesh work. They stay put and you can workout with full strength. I'm not worried the band will break as they are quite sturdy. This is based on a week's use.
I would like to use it for couple of more months to actually see the strength of the band. Cant comment if the bands become loose as I havent used them for that long time.
For now they are great! :)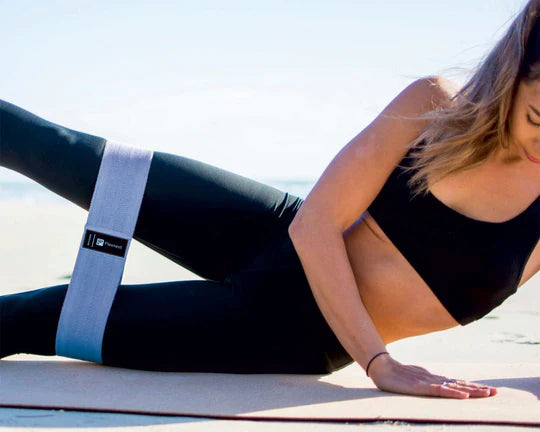 Non-Slip Design
Our bands will never roll or slide. The inner grip strips inside the bands keep them in place during every exercise - you could use then with leggings or even on bare skin!
High Quality Performance Fabric
Our bands are made out of fabric rather than latex and feature anti-slip rubber layers to keep them from bunching or sliding, unlike cheaper bands.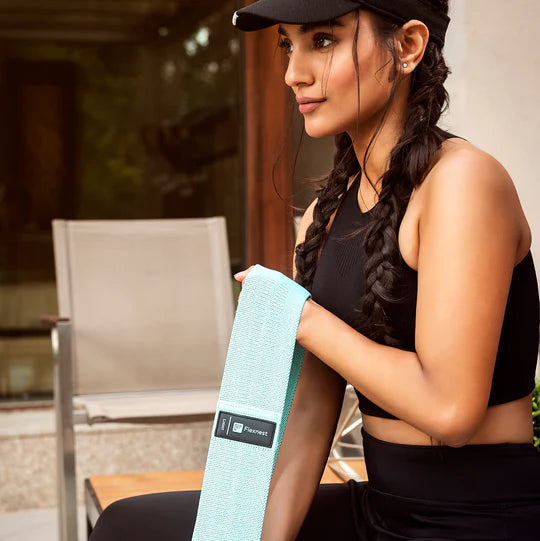 Anti-Snap Bands
Our bands are made with thick and durable fabric to withstand your most intense workouts so you never have to worry about rips or tears.