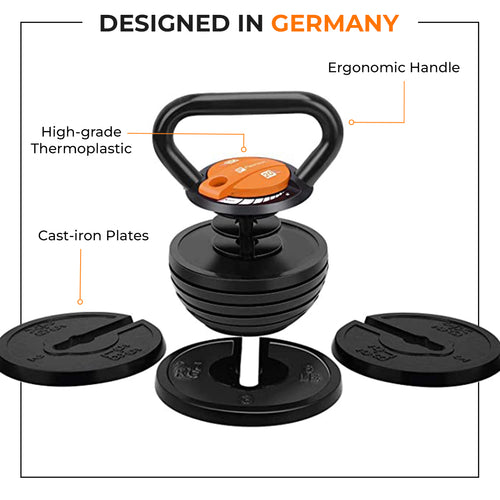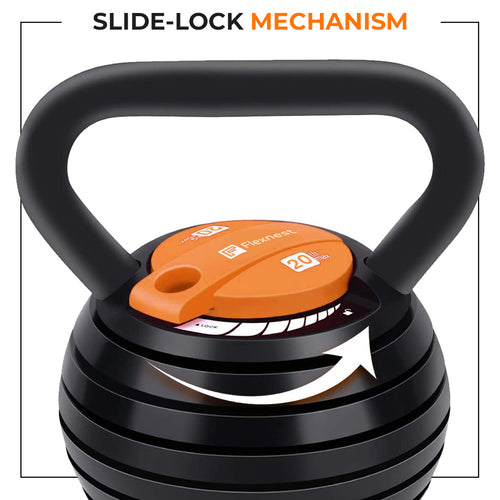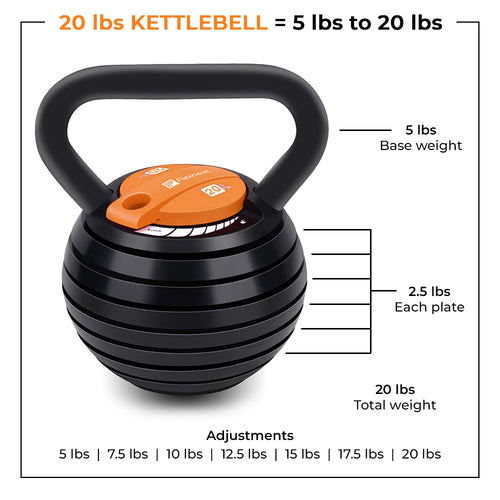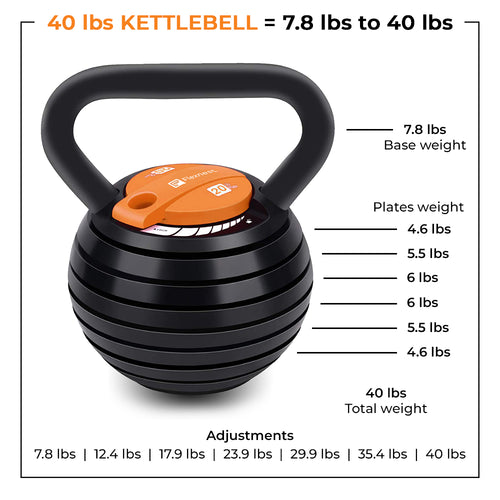 The Flexikettle
The innovative FlexiKettle replaces 7 different sets of traditional kettlebells and combines them into 1 smart, easy-to-use FlexiKettle. Comes in 2 variants: 20lb variant (5 to 20 Lbs in 2.5 Lbs increments) 40lb variant (10 to 40 Lbs in 5 Lbs increments)
Rs. 6,999
Rs. 8,999
22% OFF
Why is This Awesome?



Trainer-Led Workouts




0% EMI Available




1-year Warranty




Designed in Germany
Doorstep Delivery
Free shipping
Pan India Service
The FlexiKettle is available in 2 sizes - 20lb (9kg) and 40lb (18kg)
For the 20lb variant, weights adjust from 5 to 20 Lbs in 2.5 Lbs increments. 
For the 40lb variant, weights adjust from 10 to 40 Lbs in 5 Lbs increments.
ALL FEATURES
0% EMI Available

Free Shipping

1 Year Warranty

On Demand Library

Exclusive Community
Easy to adjust plates
The FlexiKettle weights 5lbs without any plates and 20 lbs with all plates inserted. Each plate weights 2.5 lbs making it easy for you to add and subtract weight depending on the intensity of your workout. Versatility at its best!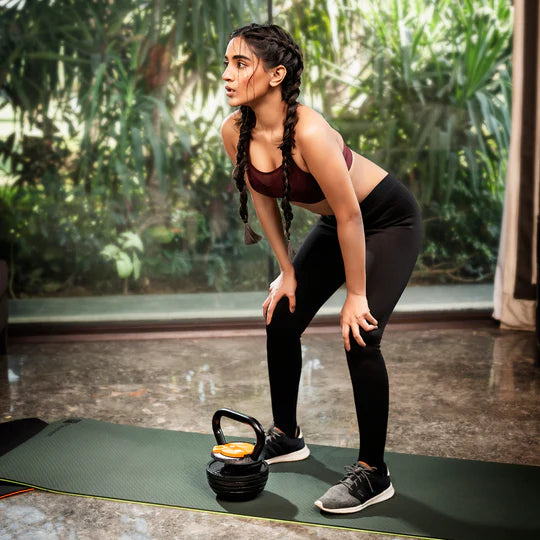 The Only Kettlebell you'll ever need
Ever been confused about which weight will meet your needs and help you achieve your fitness goals? The FlexiKettle solves that problem offering you 1 Kettlebell with 7 different weights adjustments.
Replaces 7 sets of Kettlebells
This modular design allows us to pack 7 different weights into - One FlexiKettle.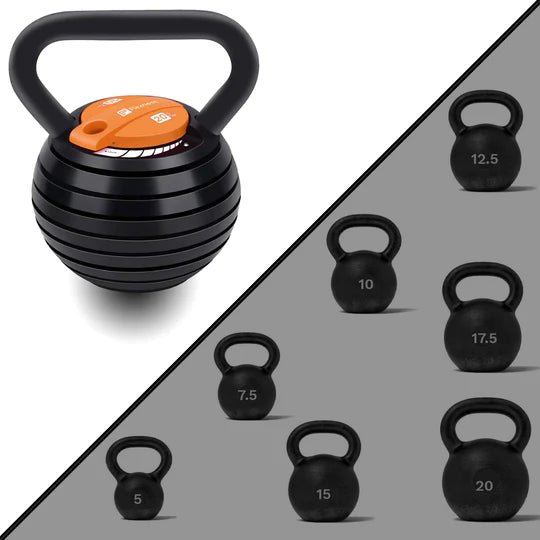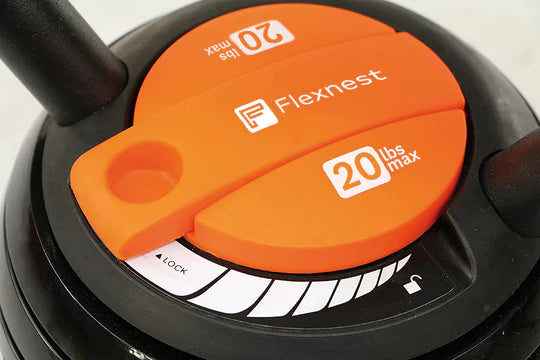 Smart, Adjustable Dial
Designed in Berlin, by some of the best product designers in the business - The FlexiKettle has been installed with a simple top which makes it easy for you to switch between weights while working out.
FREE SHIPPING ON ALL ORDERS
1 YEAR WARRANTY
100% SECURE PAYMENTS
0% EMI AVAILABLE